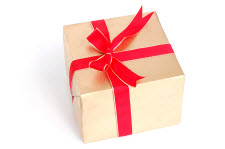 It's time to finally tell you about my very exclusive and private "Amazing Selling Machine" package.
Because I've had personal success on Amazon and with this system (I created a $100k/year extra income stream with it) & I feel so strongly about ASM, I have created a very special bonus (including private coaching and masterminding), valued at a very real $4338.00, to encourage you to join.
Keep reading for the juicy details…
==========================
But First – Why Am I Giving All Of This Away?
==========================
The reason is very simple: This system flat out WORKS.
I've been in the online biz world for 13 years now and have lost count of the amount of courses I've seen and gone through.
You see, I've had personal success on Amazon (and shifting a lot more of my biz there this year considering it's already going to be six-figures this year). Plus, I know a lot of folks who have gone through the first version of this Amazing Selling Machine (ASM) program.
They are now making $1k, $5k and even $10k+ a month… after just starting in the last YEAR. One of my buddies started from scratch and is at the $50k/month mark already.
This is one of the only times I've seen a course create so many success stories — and in such short order!
And here's why am I telling you all of this…
Because I'm truly confident Jason & Matt's latest training could do the same for YOUR business & life.
You should be excited for what they are releasing. (And that's why I'm offering you a crazy bonus package to top it off!)
Because I believe so strongly in this, I want to reward those who buy through my affiliate link this week.
SIDE NOTE: I very rarely offer bonuses….and this is the biggest, baddest one yet. I have PERSONAL success on Amazon, so I know I can help you through all of the steps and give you kick-ass bonuses. The same things that helped me succeed, too!
That's why I'm giving an ultimate bonus package to help you maximize what you learn, which includes:
==========================
1) Membership in My Private Online Mastermind Group ($1000/year value)
==========================

This is a private online group – you'll get access to me and a chance to pose questions 24/7 to all of us (including other TOP experts and successful Amazon sellers). I'm very active helping to host the group, too. Oh, and my $50k/month friend is also a member of our group. Along with others making anywhere from $1k-$10k-$20k/mo in our group. And we have one of the biggest SEO names in the group too. All your bases are covered! This is truly a KILLER exclusive resource to help you step-by-step.
==========================
2) A Professional Photoshoot for Your Product! ($150 value)
==========================
Let's face it. If you're going to sell a product on Amazon, your listing has to look PROFESSIONAL. That means professional pictures. Good news for you! I have a photography studio that can take amazing REAL pictures for your listing so you can look like the big brands! (Make no mistake, the INSTANT I started using pictures like this…my sales skyrocketed). And I'm going to pay for your first product's photoshoot.
I'll even throw in a free UPC code for your first product…I'll purchase it for you!
==========================
3) Now what good is all of this if you don't have some personal help? That's why I'm throwing in something I've rarely offered before: 1-on-1 outsourcing coaching from me! ($1000 value)
==========================

When you're ready, you can contact my office and we'll set up the 4 weeks of 1-on-1 coaching to help you master outsourcing and setting up your Amazon business with it. This will all be done 1-on-1.
Just you and me. Post your questions online, and I'll respond back directly within 24 hours, M-F.
For FOUR FULL weeks. That's on top of the private Amazon mastermind group you'll have to access to.
If I was to sell this, it'd be at least $1000 (and probably much more!).
==========================
4) My full list of "27 Awesome Outsourcing Tools that Give You Maximum Leverage" — as a special VIDEO training ($97 value)
==========================
Once you get things rolling on Amazon, you'll want to let *others* handle it all for you. That's why I want to take you further down the rabbit hole of outsourcing.
Some of these I've NEVER shared publicly. This is worth $97, and will be worth much more when you start implementing all these awesome sites and tools.
==========================
5) A 2+ hour private video training I taught with Yanik Silver where I cover my entire outsourcing "Lighten Your Load" mindset ($250 value)
==========================
You'll pick up some killer tips about hiring superstars, covering your tracks, using the "big dog" sites and more. Plus, Yanik goes into detail on how to joint venture with others on projects and the best way to structure those arrangements for maximum benefit.
This is worth at least $250 since you've got BOTH of us teaching for over 2 hours. (This was only available to our members paying $479/year.)
==========================
6) The CopywritingBreakthrough.com Advanced Copywriting Seminar-in-a-Box ($697 value)
==========================
Truth be told, copywriting (the power to put words on paper or online to get folks to take action) is arguably the greatest business skill you'll ever master. It practically allows you to print money on demand – and it's what makes a huge difference in your Amazon sales!
Having this skill under your belt is like having the goose that lays the golden egg, over and over and over again. Being able to turn words put on paper into floods of precisely the prospects or clients you want, or into cash business literally at will, is THE skill that can quite literally change you and your life.
You'll discover (as a FREE BONUS!) one of the most powerful copywriting courses on the planet, from one of the greatest living copywriters anywhere — Dan Kennedy himself! This sells every day on my site for $697.00 and you'll get it all digitally as a special bonus.
This will DEFINITELY turbocharge your Amazon efforts!
==========================
7) A very special bonus "millionaire maker" package (check your emails from earlier for details). ($1144.00 value)
==========================
For over three years, I worked behind the scenes with Yanik to help to publish a popular newsletter called Maverick Business Insider. With 7,000+ subscribers over the years (paying $479/year), it was an awesome publication with strategies, insights and millionaire interviews that simply didn't exist anywhere else.
What good is a thriving business if you aren't thinking like a millionaire? In this bonus, you'll get down in the trenches with the psychology and thinking of those that are doing big things in the world.
Back-issues were never made available, so we spent awhile combing through the best content and created a "Best of Maverick Business Insider" package recently. It's $1144.00 worth of killer training, not currently available anywhere — BUT you will get access.
=======
Can you tell how much I believe in this training?

This will all work hand-in-hand with their course to bring you more sales, more conversions and more profits.
Just use my link today, and I'll hook you up with everything.
Again, this is a REAL $4338.00 value, and all I ask is that you give ASM a fair shot.
But act fast, because my special bonus CLOSES when they shut down the course registration.
To qualify, go to:
http://lifetimemarketingsuccess.com/-100kmonth.html
That's my special link that ensures your order gets tagged to me. When they shut down registration shortly, I'll get a list of everyone who joined using the link above, at which point I'll send you information on how you can access your special bonuses right after the refund period expires of course. You'll be very busy for the first few weeks of their training…trust me! (If you don't hear from us about your bonuses, please open a ticket at our help desk so we can make sure you were accurately tracked to us.)
But again, you need to become a member of ASM, and you need to do it before they close things down within the next week.
Sign up now while it's still fresh on your mind:
http://lifetimemarketingsuccess.com/-100kmonth.html
Remember, I'm was first in line to learn (and USE!) everything they shared a year ago. And built up a successful Amazon business because of it. I hope you'll join me as we capitalize on the future of online marketing together!
All the best,
Chris

P.S. — Buy through my official link today to get your special $4338 bonus package and personal help from me:
http://lifetimemarketingsuccess.com/-100kmonth.html
Considering their guarantee, the massive opportunity, and the insane amount of success stories, and how much I'm giving away as a bonus….you'd be BONKERS not to sign up!
P.P.S. – The last few days, I've been sharing their free video trainings and PDF files. If this is like last time, they will take ALL of these down when the course opens up.
So if you missed any of these, you'll want to grab them right away here:
VIDEO #1 (How to Find the Perfect Product):
http://lifetimemarketingsuccess.com/-eyeopener.html
VIDEO #2 (How to Find High-Margin Suppliers & Automate):
http://lifetimemarketingsuccess.com/-howtoautomate.html
VIDEO #3 (Launch Your Business to Best Seller Charts):
http://lifetimemarketingsuccess.com/-howtocrush.html
See you on the inside!